These are actual photographs of Antique Wood Stain applied to samples of highly figured hard curly maple. Due to variations in color calibration between computer monitors, these samples are only meant to be general representations.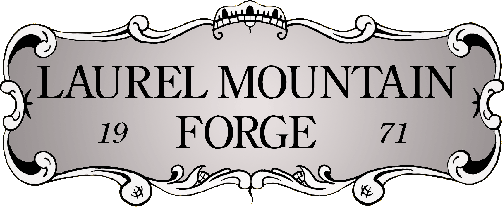 Antique Wood Stain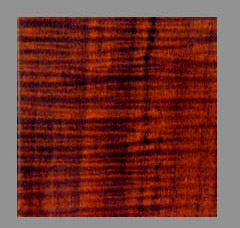 MAPLE – Amber color with red undertones. Popular 18th – 20th century American Stock color. When used on walnut stocks, stain has stronger red undertones than Walnut Stain. Produces an exceptionally fine color on English walnut.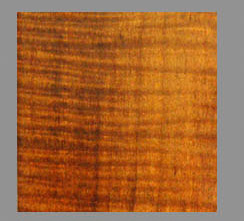 HONEY MAPLE

- On light colored woods such as maple, this stain will color wood an overall rich honey color. Any figure or grain pattern will be stained a darker amber-brown. Honey Maple has less red under tone than Maple Stain. This color was popular in Lebanon and York county Pa. in the 18th and 19th centuries.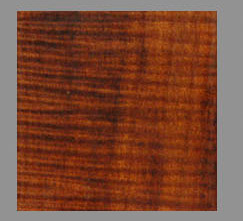 LANCASTER MAPLE

– Rich brown color with honey-yellow undertones. This color was popular in Lancaster county Pa. in the 18th and 19th centuries. This is one of our best selling colors.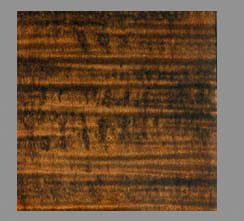 WALNUT

– A classic walnut color with subtle red undertones. Not as red as Cherry Stain. For a walnut color with even less red undertone, use American Walnut.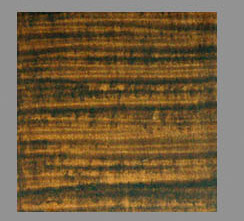 AMERICAN WALNUT

– This is the classic color used on American walnut stocked firearms over the past century. It is much less red in color than Walnut or Cherry Stains. When used on lighter toned woods, American Walnut produces a rich brown stain without the amber or red undertones of other colors.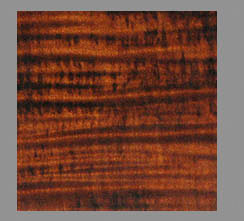 NUT BROWN

– On maple, stain has more brown tone than Maple Stain. This color works well on wood without much figure.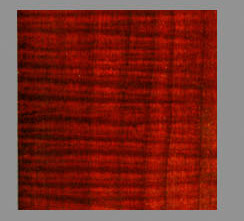 CHERRY

– Deep, rich red-brown color. Brings out red undertones when used on cherry or any other wood. Duplicates the color of 18th and 19th century firearms from Lehigh and Northampton county PA., when staining maple. Matches the classic red-brown used on high quality European firearms, when used on walnut. Color similar to that obtained with the natural stain alkanet root, but with the exceptional light fastness characteristic of all Laurel Mountain Forge Stains.









EBONY TONER

– Ebony Toner is a very dark Black/Brown stain used to ebonize wood, or as a wash to enhance grain. It can also be used to mix with any of our other Antique Wood Stain colors to darken the overall appearance.


Return
---
© 2020 Laurel Mountain Forge, LLC. All rights reserved